5 Reasons To Stage Your Home In Alamo Heights, TX
Posted by Diane Martinez on Friday, February 8, 2019 at 8:00 AM
By Diane Martinez / February 8, 2019
Comment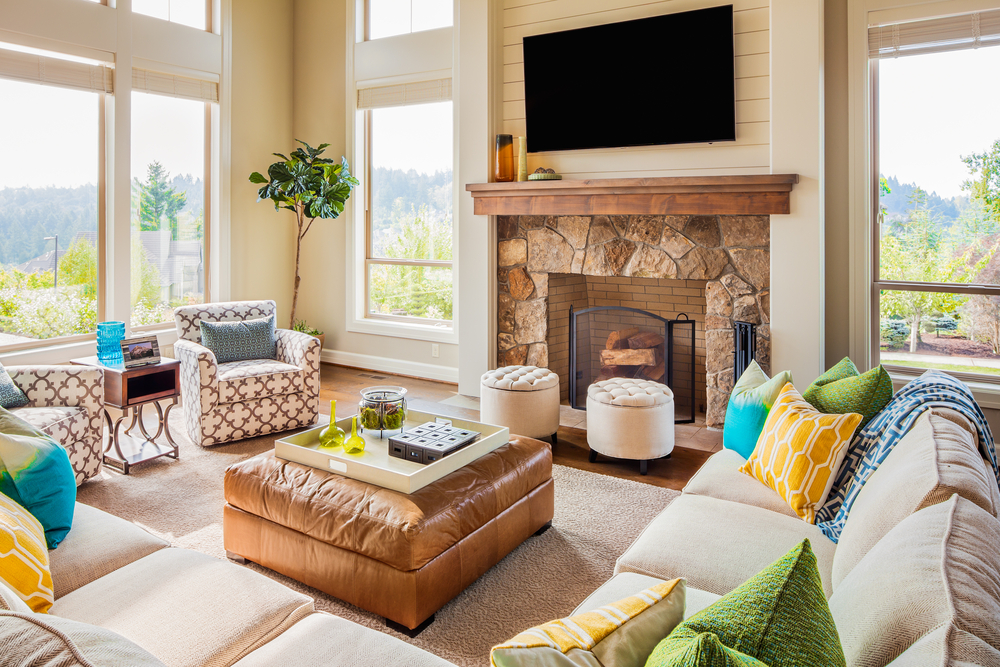 If you live in Alamo Heights, TX. Alamo Heights is a sought-after community with a higher price point than many other areas in San Antonio. All this luxury does come with some expectations though. Because most homes in the city belong to the early 20th century, they may need to be updated to match the appeal of neighborhood streets lined with tall trees.
Staging your house is an important part in the process of selling the house. It can be a real struggle, especially if you have a busy family. However, the move motivates you to start packing.
The Top Five Reasons to Stage Your House
Here are five reasons why you would be better off staging your house in Alamo Heights, Texas.
1. Staging Increases Your Home's Value
Statistics show that staging can add up to 10% to your sales price! Add fresh paint to your Alamo Heights house, especially to the rooms that don't receive much natural light. It is an inexpensive way to brighten up the decor. You can also change the furniture arrangement, something sure to make the rooms look bigger.
Arrange the seating area facing the outdoors, so when the viewers visit and sit on the couch, they see a beautifully-lit room. Add some personal touches like placing your favorite candle on the dining table and a book on the side table or coffee table.
You can rent or buy some affordable decoration to bring the whole look together. Decorate awkward places with a bookstand, coffee table, or a toy stand to cover up the ugly spaces. The viewers will be happy because they get a look inside how the house will look when they come to stay. All these efforts add to the final price, so your painting cost gets covered.
2. Clear Out the Junk
We are sure you have a lot of Christmas, Thanksgiving, and Halloween decor in the garage, attic or shoved into a closet. When you move to your new house, don't take all of them with you. C'mon, it is a new place, which means you need fresh decoration. All these items don't come for cheap, so host a garage sale to clear out the decor and invite your entire neighborhood.
Ask your children and partner to clear out things that they don't need anymore and put it up on sale. You can also sell it on Etsy, Thredup, Craigslist, and other websites.
3. A Clear Picture of How the House Looks Like
The simple motive of staging your house is to show the viewers how it would look it when they come to stay. When you show an empty house, the viewers are unable to imagine themselves in it. If you think you aren't good at decorating, hire a house stager. Take your kids for a day-long trip to the museum or the zoo and let the professional decorator do their job.
It is also a good opportunity for you to take a day off, eat your favorite fast food, and drink soda all day long. I am sure you don't want to miss that. Use a dehumidifier in your basement, garage and kitchen to reduce the moisture.
4. Make a Headstart for the Move
Now that you are selling the house, you are also preparing to move into another beautiful Alamo Heights house. Start packing the things that you don't need for the staging and keep them in your garage. It is meant to be messy, so the viewers aren't going to judge you. However, you can still organize in a way that makes the garage look big.
Ask your little helpers to help you out with their rooms and give a small price for it. They can be pleased easily with a lollipop, so grab that opportunity.
5. Clean Up for the Last Time
Your Alamo Heights house needs one last deep clean. Change light bulbs that have become dim, remove the screens and clean the windows, replace the blinds if necessary, fix stained or cracked walls, and hire a professional cleaner to clean the house. If there is mold growth, get rid of it before the inspector requires you to get a mold remediator!
Most home buyers first check the bathroom for tiling and comfort after the kitchnen. Make it look cozy and add a new tile floor. Add extra lights to rooms that don't receive enough sunlight. All these things add to the unseen expenses, but they also increase your property's house by a huge margin.
Pay attention to the small details like cleaning out your pet's water and food bowl. You should replace worn out or out-of-season mats or decor with fresh ones to make the probable buyers feel welcomed. Clean out the backyard and front yard and plant some new trees.