3 Home Renovations That Offer The Best ROI In San Antonio TX
Posted by Diane Martinez on Monday, March 4, 2019 at 8:00 AM
By Diane Martinez / March 4, 2019
Comment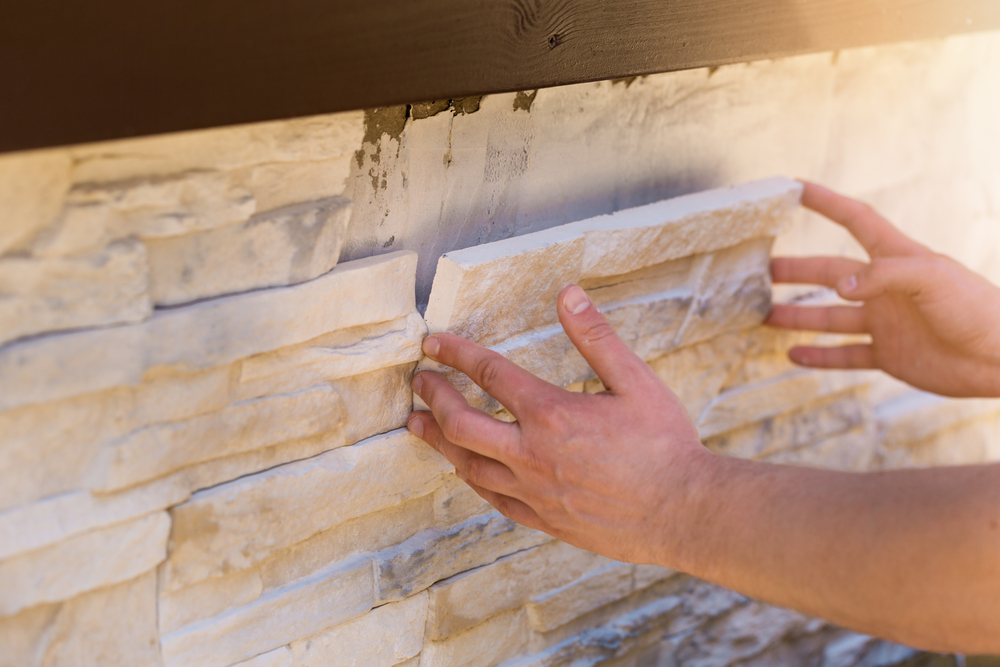 Regardless where you are in San Antonio - whether it's Alamo Heights, Bella Vista, or Cibolo, you want home upgrades that offer the best bang for your buck. However, it's tough to find renovations that you enjoy AND give you a return when it comes time to sell.
Before performing home renovations, there are certain considerations that should be accounted for, such as the market value of houses in your neighborhood. If your home is valued at $300,000, which is the maximum for homes in your area, spending $30,000 on a new project may not offer a greater ROI.
Manufactured Stone Veneer
One clever exterior upgrade that will improve your curb appeal and won't break the bank is Manufactured veneers. A stone veneer is designed to emulate natural stone; it comes in an array of shapes and sizes making it perfect for exterior facades.
The veneer can be adorned on chimneys and used around both, wooden and metallic doors. Using this material gives your home a grand look making it stand out from other houses.
The aesthetic appeal also translates into a great value addition that offers a 90.3% return on investment in 2019. In San Antonio, the job cost for installing a stone veneer is around $8200, and the resale value is typically $7400 dollars. This is the single greatest ROI renovation that can be performed in the city.
As a homeowner, you can renovate your home with stone veneers and choose to embellish your front yard as well to have your home stand out in the neighborhood. Additionally, you could install treated stone veneers alongside swimming pools for unique, eye-catching designs.
Entry Door Replacement
Renovating the entry door radically increases the curb appeal and enhances the overall aesthetic of your home. Steel doors offer a polished look and will immediately increase the interest of the buyer; thanks to their insulating properties along with durability, they offer greater value to the interested party.
2019's average cost for entry door replacements in San Antonio is $1700 with returns of around $1100. With an ROI of 66%, entry door replacements come second in our list of renovations offering the best returns.
If you live in a more upscale neighborhood, then consider installing a steel door. You can customize them with half-glass panels to further enhance the look. Steel doors provide more protection as they are constructed with reinforced materials, which increases the safety of household members and is of interest to buyers.
Deck Addition
A wooden deck is a great renovation decision as it expands the living area at a fractional cost per square-foot. A deck is situated on the exterior of your home and amplifies its beauty.
Interested buyers will love the visual contrast of a well-maintained structure with either a deck that opens to the front porch or backyard. This is a smart investment that makes your home appear grandiose, and allows residents the luxury of a private garden.
A wooden deck yields a 64.5% recoup of the initial cost. In 2019, wooden deck installations on average cost $11,000 and resale for around $7300. This is by no means a staggering figure but still an invaluable home renovation that positively increases the value and desire of potential buyers.
As a homeowner, you can install wooden decks with a number of improvements that help to attract the interest of buyers. These include the use of stained wood, painted floors; and even adding pergolas, and lattices to name a few.
Conclusion
You might have noticed the trend. In San Antonio, the renovations that offer the greatest ROI are all exterior modifications. From wooden decks, entry doors to stone veneers - each can dramatically alter the aesthetic presentation of your home and attract buyers; and together they also offer excellent monetary returns.