Brayson Verzella
Team Leader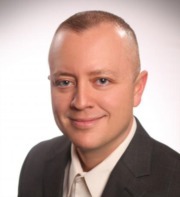 Brayson has been in the real estate business since 2005 and possesses a notable work history in the U.S. Army as an Airborne Ranger where he went to Ranger School, the Army's premier combat leadership school. Brayson has served in support of four tours of combat for OEF in Afghanistan and OIF in Iraq.
He credits his time with the military in helping him develop critical thinking skills that are crucial to both his life and career as a Realtor®.
Brayson and Team Infinity specialize in military and company relocations, first-time buyers, luxury homebuyers, and new construction. He is 100% dedicated to his clients' satisfaction before, during, and after closing. We have an experienced team of licensed professionals and are able to meet the needs of our clients seven days a week. Our vision is to become the most technologically savvy and client-friendly company of choice in the San Antonio and Bexar County areas.
Brayson is just steps away from a degree in Real Estate at UTSA and has achieved the HouseHunt Platinum award. His team is among the top 2% of Realtors® in the San Antonio region and the top 3% within the office; they are also finalists for the Platinum Top 50 Realtors® in the city. Our office has been the #1 office in the city for the past four years according to the San Antonio Business Journal.
Brayson is a member of the Coastal Conservation Association, supports the Big Brother Youth Program, and has served on the Associate Leadership Council at his Keller Williams office.