Team Infinity Real Estate Group, Realtors®

Brayson Verzella, Realtor/Team Leader
Office: 210-493-3030 ext 1611
Cell: 210-204-6284
Fax: 210-638-6033
Email Brayson
Brayson has been in the real estate business since 2005 and possesses a notable work history in the U.S. Army as an Airborne Ranger where he went to Ranger School, the Army's premier combat leadership school. Brayson has served in support of four tours of combat for OEF in Afghanistan and OIF in Iraq.
He credits his time with the military in helping him develop critical thinking skills that are crucial to both his life and career as a Realtor®.
Brayson and Team Infinity specialize in military and company relocations, first-time buyers, luxury homebuyers, and new construction. He is 100% dedicated to his clients' satisfaction before, during, and after closing. We have an experienced team of licensed professionals and are able to meet the needs of our clients seven days a week. Our vision is to become the most technologically savvy and client-friendly company of choice in the San Antonio and Bexar County areas.
Brayson is just steps away from a degree in Real Estate at UTSA and has achieved the HouseHunt Platinum award. His team is among the top 2% of Realtors® in the San Antonio region and the top 3% within the office; they are also finalists for the Platinum Top 50 Realtors® in the city. Our office has been the #1 office in the city for the past four years according to the San Antonio Business Journal.
Brayson is a member of the Coastal Conservation Association, supports the Big Brother Youth Program, and has served on the Associate Leadership Council at his Keller Williams office.
---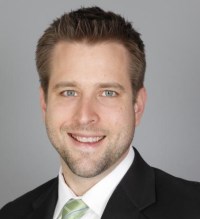 Jonathan Boerger, Buyer Specialist
Cell: 210-416-2730
Fax: 210-638-6033
Email Jonathan
Jonathan was born and raised in San Antonio. After graduating from Brackenridge High School, Jonathan attended to San Antonio College for a few years then transferred out and graduated from Arizona State Universtiy.
Jonathan has been a Realtor for over 7 years now. He has practiced real estate throughout Texas including San Antonio, and Houston, as well out of State in Phoenix, Arizona. He has worked in different facets of the real estate market from being a buyer and seller representative to working in property management.
Jonathan joined Keller Williams through Team Infinity in 2014. He uses the knowledge and experience he has gained over his real estate career to help his clients achieve their goal whether that be to purchasing or selling a Home. He loves working with all types of clients from first time home buyers to experienced investors looking to buy or sell many properties.
Jonathan is very involved at his church where his father has been a pastor for over 35 years. He also enjoys traveling with his family every chance he gets.
---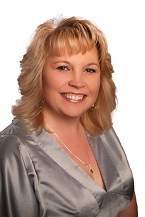 Michelle Alcorn, buyer specialist
Cell: 210-421-46385
Fax: 210-638-6033
Email Michelle
I wanted a career where all my experiences could benefit others and I could set my own foundation for creating caring relationships and delivering customer service to my clients.

In 2002 I began my Real Estate career. I believe it is a business where relationships are the key to success. Providing excellent service to my clients is the highest priority of my professional life. As an agent, I guarantee quality efforts for each and every one of my clients. I strive to build relationships of trust, care, and diligence. I don't feel Real Estate is a direct sales position; I don't sell homes, I secure dreams. I find the properties to meet the needs of my clients and I counsel them so that together we can negotiate the best possible outcome for them.

My goal: To help my clients live their dreams. It's not just about the real estate, it's about your dreams and I honestly feel that this is my passion. Let me open doors to your dreams today!!
---
---